Ekisa Academy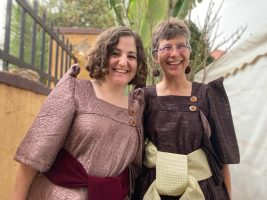 Rosewood is proud to support Ekisa Academy in Uganda. 
One of Rosewood's former teachers, Esther Boulton, is now teaching at Ekisa Academy.  We have provided Ekisa with our ImPACTs curriculum, which Esther is adapting for the Ugandan context.  Esther regularly joins our staff training days and then works to train the team at Ekisa as well. Niki Seel, another Rosewood teacher, visited Ekisa in 2022 to deliver some staff training. 
The children in Ekisa's sensory classes have already benefited from adopting the ImPACTs approach to learning.
A team from the Specialist Schools Trust are planning to travel to Ekisa in August 2024 for a skills share twinning visit.
Ekisa Academy from Ekisa Ministries on Vimeo.